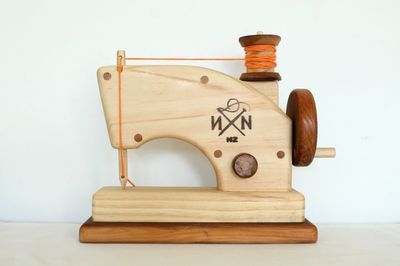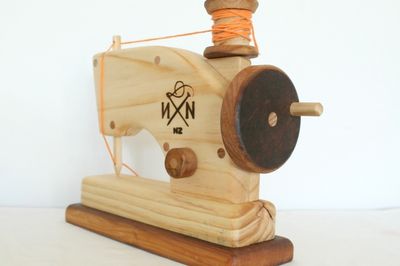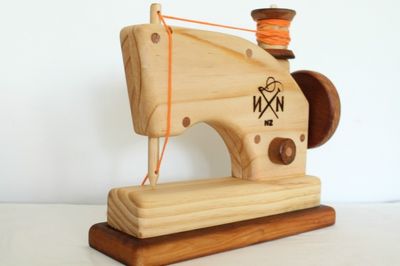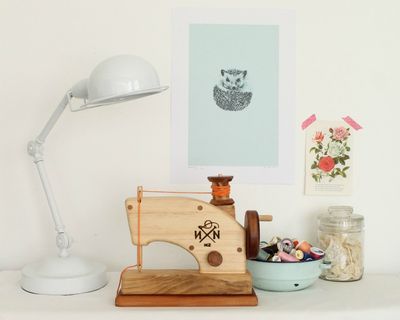 F - Wooden Toy Sewing Machine
$139.00
Out of stock
These beautiful sewing machines are handcrafted in New Zealand out of solid wood - native matai and pine - using an original Needle & Nail design with an oiled finish.
The needle gently rises and falls as the handle is turned clockwise which makes a lovely rhythmic sound.
Unlike most other wooden toy sewing machines which have the mechanism on the outside, this sewing machine has the mechanism sealed inside. This reduces the potential for injuries and breakages by curious little engineers, as well as maintaining a beautiful, clean aesthetic.


These machines have proven irresistible with little boys and girls, and are truly an heirloom piece.




Please note: yarn is not included with machine, but the spool is.

Each sewing machine is 24cm/ 9 1/2" high.
SKU: 10004