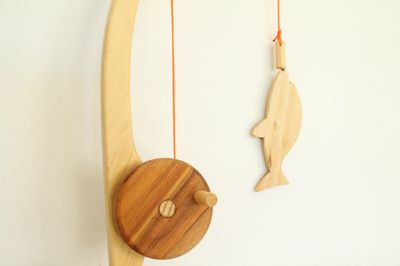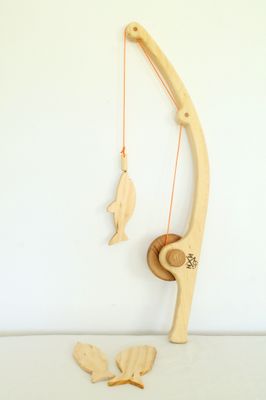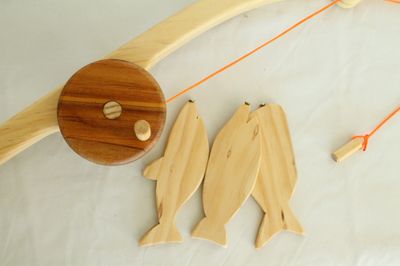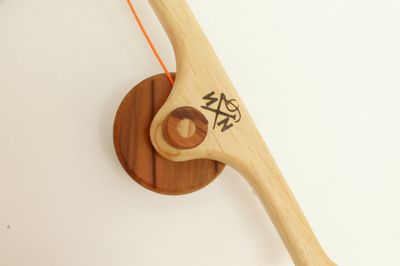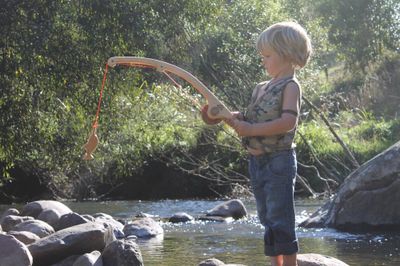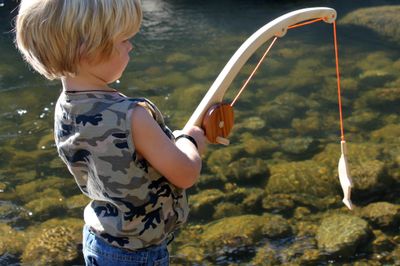 G - Wooden Fishing Set
$89.00
These beautiful fishing rods are handcrafted in New Zealand out of solid wood - native matai and pine - using an original Needle & Nail design with an oiled finish.Each fishing set includes 3 fish (snapper, shark and groper) and a rod which has a "hook" (a strong magnet inset into a wooden dowel) and can 'catch' a metal screw in the fishes' mouths.
These rods are very popular with little boys and girls of all ages.Each fishing rod is 67cm/26" high but can be pulled apart for easy shipping.




Parents should be aware that this product contains small parts.
SKU: 10005